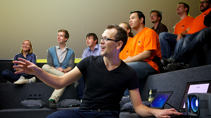 Dates and Locations
Mark your calendar and save the date for one of these SAP d-code conferences near you:
Shanghai: March 13–14, 2014
Las Vegas: October 20–24, 2014
Berlin: November 11–13, 2014
Bangalore: Fall 2014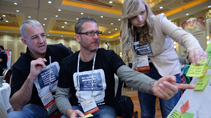 What's New
SAP d-code expands beyond what was offered at SAP TechEd, to include new experiences for developers, and increased opportunities for SAP customer and partner attendees to interact and communicate with internal SAP developers and product experts.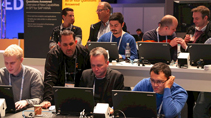 Why Attend?
SAP d-code incorporates all of the great elements of SAP TechEd – like technical hands-on sessions, demo-rich lectures, Demo Jam, InnoJam, and much more. Plus, it delivers new experiences that will put SAP technologies directly in your hands to engage and explore.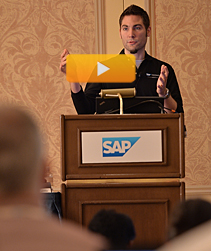 Watch the
SAP TechEd Lecture of
the Week
SAP NetWeaver Portal 7.4 – What's New and Recommendations for Upgrade